Even if Colombia was the country we stayed the longest, was also the where we missed the most. Colombia is an enormous country with warm and welcoming people, it was hard to say no to many plans and alternatives because of the time, so as usual, if you want a proper experience, stay as long as possible.
How to get there, what do you need?
If yot haven't got your flight yet I recommend Skyscanner, as usual, best meta search to find really amazingly cheap flights. Ours were 500€ return from Madrid. If you are flexible don't search only for flights to the straight cities you want to reach, in Europe for instance, is easy and cheap to move from one capital city to the other so make as many combinations as you can in order to find your bargain.
As an European citizen you won't need a visa to enter the country and you will have 90 days to move around but if you still have questions regarding the visa situation please visit VISAHQ , here they will let you know if you require any other paper with basic information.
To enter Colombia you won't need any special vaccination, if you like to renovate the old ones is always recommended but not necessary. You only will need malaria pills if you are going to the jungle, and when I mean jungle I mean real jungle. Keep in mind the secondary effects of the pills.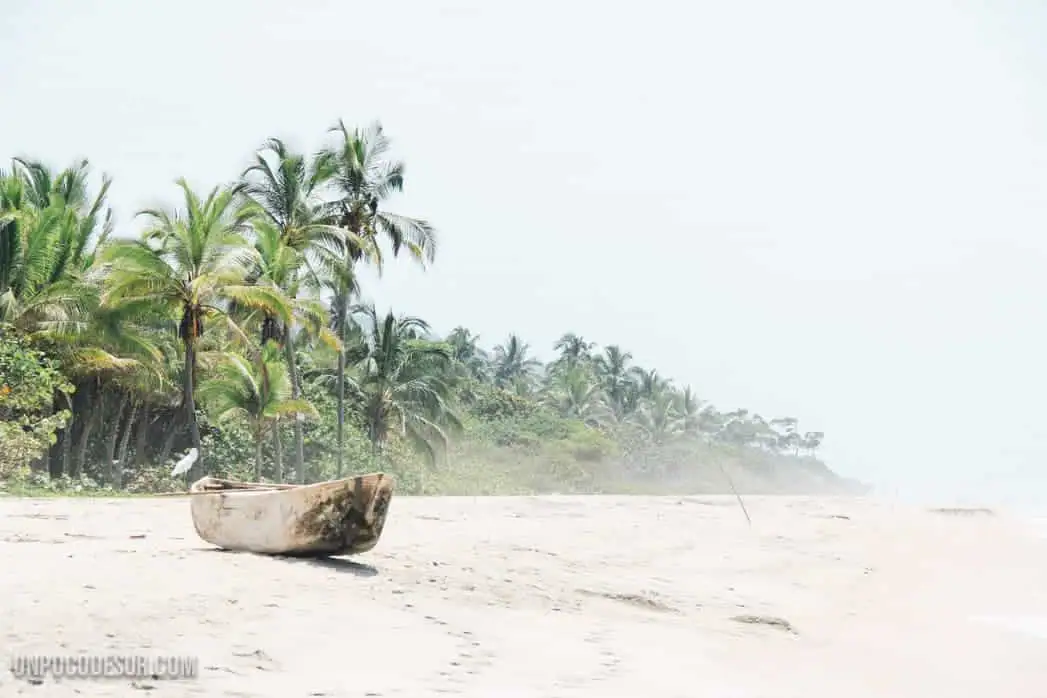 Budget:
We spent nothing less than 50 days backpacking Colombia, our budget was 15$ per person per day, if you are curious about our budget and you want to see how we spend money give a look to: POST. It's important to take in consideration I have some family and friends around and they were nice and always willing to host us. If that's not the case your accommodation budget will increase considerable.

Colombia was one of the most expensive countries in the area but now with the dollar price could easier for many travellers. Keep an eye at the exchange rates and never change money at the banks since they will give you the "official exchange" the difference is not big but it's worth it.
Acommodation:
We stayed at my friend's houses so we save a ot of money on accommodation. If you give a look to the final budget table, we spent a total of 165$ on accommodation, in 50 DAYS! that's actually an average od 3$ per day FOR BOTH.
We also used the tent in the coast many nights.
Tip!
Go away from Lonely planet, it's bullshit, most of the places are extremely expensive. Don't worry there are cheaper alternatives but not on the guides. For example in Pasto you will find inexpensive accommodation close to the train station. Try to reach the place on your own feet, remember as usual if someone brings you there is probably getting some commission.
Food:
Same as accommodation, our friends fed us all the damn time -and that was amazing- my grandma decided we needed to earn back all the kilos we lost on the way. Even then, food is our biggest expense -amazing eh!?- and about a million pesos was gone only in food (about 365$ then) this makes an average of 3,6 dollars per day per person.
Remember we usually cook and eat in the street, we love market food -truly- and we are not the restaurant type, so if you want to have this you will have to consider a way bigger budget.
Transportation:
In Colombia we had no time to hitchhike, we tried a couple of times and gave up pretty fast, this was because we wanted to reach many places and speed was a problem but we knew many hitchhikers on the way. Almost 900.000 pesos were spent on transportation (about 310$ then) that's around 3,1$ per day per person.
Transportation prices are way more affordable in the south, before reaching Cali. Once you pass that line prices rise to the double or more. Colombia is actually the country with the highest gas cost in the area and therefore, the bus tickets.
Tip!
Prices are "close" it's not so easy to bargain as it is in other south american countries but you still can try. They are hard tho and actually you have to be willing to just walk away empty handed, but, we did it in some occasions and it worked (it took us a while).
If you are covering really long distances with a look to the low cost airline Viva Colombia, it works just as the European ones -such as ryanair- and you have to travel light, but still, has really competitive prices for internal flights, recently they also opened some international ones. It's worth it because of the time you save, we flight a couple of times for 20$ each.

Tourism:
As usual we are not the kind of people that does a lot of "tourism" we only spend 49.000 pesos in 50 days (16$ then). We saved a lot of money since we got in to the Tayrona park for free. We honestly recommend you to pay it since it's a fucking odyssey, we did it since we lost our wallet on the bus with the money for the last days.
Many museums are free on sundays.
When to travel to Colombia
It's always a good moment to travel to Colombia, remember temperatures go with the high so it's going to be always hot at the costs and always cold up to the mountains, places like Bogotá are 2,600 m high. High season for tourism is usually around July-August and christmas that means prices rise. Rainy season is around march.
This content is also available in:

Español